HOW TO CLEAN A FABRIC SOFA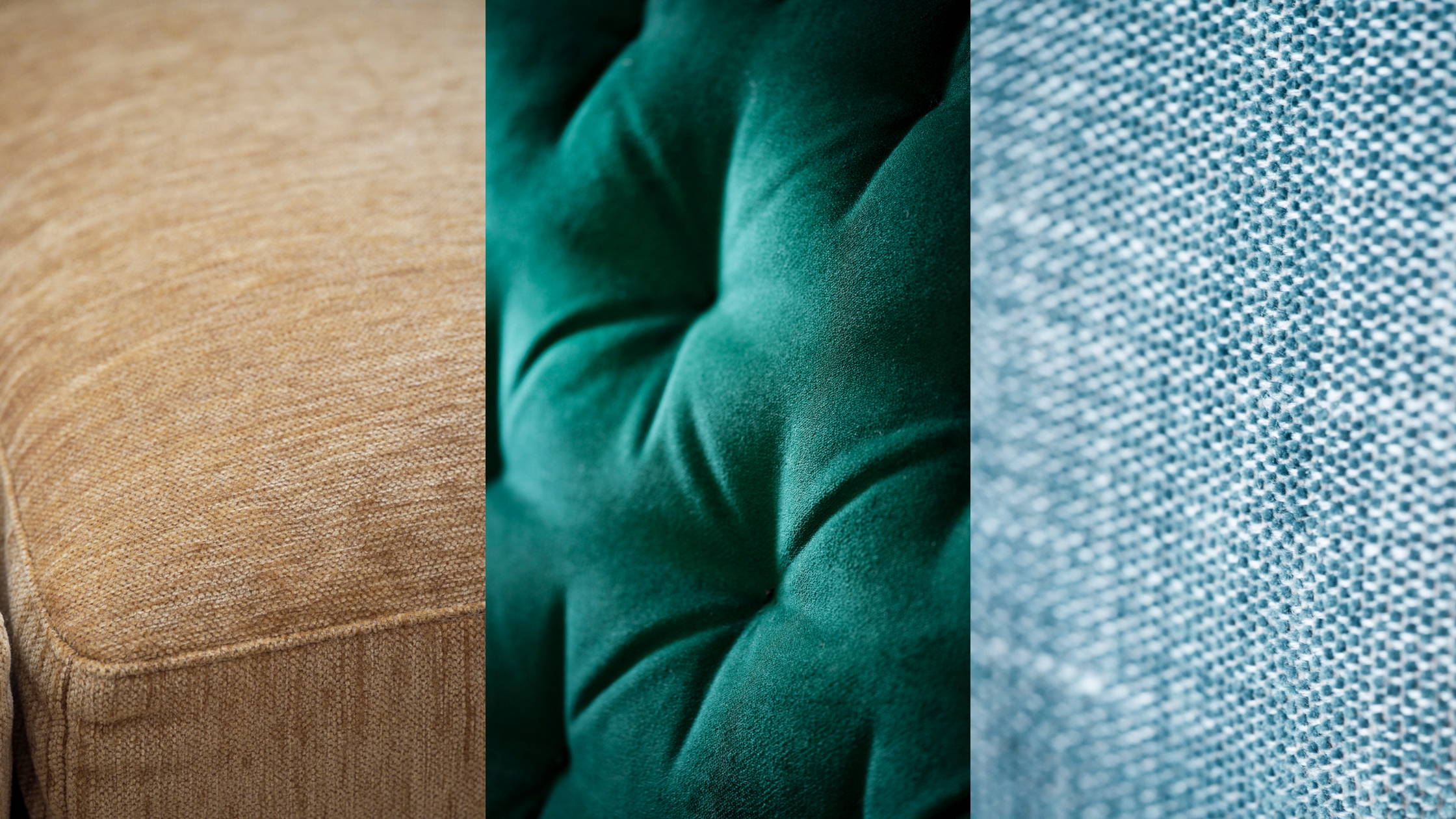 To keep that new sofa feeling for years to come...
Fabric sofas are the perfect place to relax, put your feet up and enjoy some much-needed downtime, but they're also a big investment that deserve to be looked after properly. To keep your sofa looking good as new, we've put together our top tips for cleaning and taking care of your fabric sofa for that new sofa feeling for years to come.
Tips and tricks for day to day upkeep.
Dust and dirt can cause quicker wear and even fading of the fabric colour. Use the small, wide, soft brush vacuum attachment (specially designed for upholstered furniture) to regularly vacuum your furniture and bring it back to life.
Upholstery should be regularly brushed with a soft brush to prevent hair compression on the fabric surface, especially in the most frequently used places.
For a deep clean, we advise that your sofa fabric is taken care of by a professional to avoid damaging the fabric or stitching. If you do wash at home, use natural and neutral soap, not detergents which often have brighteners and chemicals that can damage upholstery. It's also important to factor in that tap water can stain or discolour fabric due to its mineral content.
Please note that although these suggestions are tried and true, each fabric is a little different to the next so always check your furniture's fabric label which can be found in the seat bottom under the cushion.
AQUACLEAN FABRIC CLEANING
For sofas upholstered in our innovative stain-resistant Aquaclean Fabrics, follow these three easy steps to ensure your sofa stays looking brand new for longer:
Remove any excess residue on the upholstery by carefully scraping the stain surface (do not use a sharp object as this may rip the fabric)
Apply water over the stain and wait a few seconds
Press down over the stain with a damp cloth and rub gently over the fabric in circular movements. If the stain does not come off completely, repeat the process as require
Aside from cleaning the upholstery, maintaining general care will keep your sofa looking its best for as long as possible.
It may seem obvious but your furniture should always be used according to its intended use. Try to avoid sitting or standing on armrests and backrest edges so as not to damage the sofa.
You may have a favourite seat, but furniture should not be sat on in just one place. Whenever possible, try to switch up where you sit to avoid uneven dipping.
We also recommend regularly rotating, moving, plumping and smoothing your sofa's seat and backrest cushions to extend their durability and ensure they look their best for years to come.
NOT ALL SOFAS ARE CREATED EQUAL...
...and nor are all sofa fabrics. Invest in the very best with our collection of Premium Sofas, upholstered in your choice of fabric and handmade specially for you. For specific care instructions for your sofa, head to our Care Guides page to discover a more in depth guide to cleaning and taking care of your sumptuous sofa.

Written by Francesca Hadland
OUR NEW PREMIUM HOME FURNITURE COLLECTION

Meet our made-to-order sofas, armchairs & footstools