HOW TO DESIGN A COTTAGE GARDEN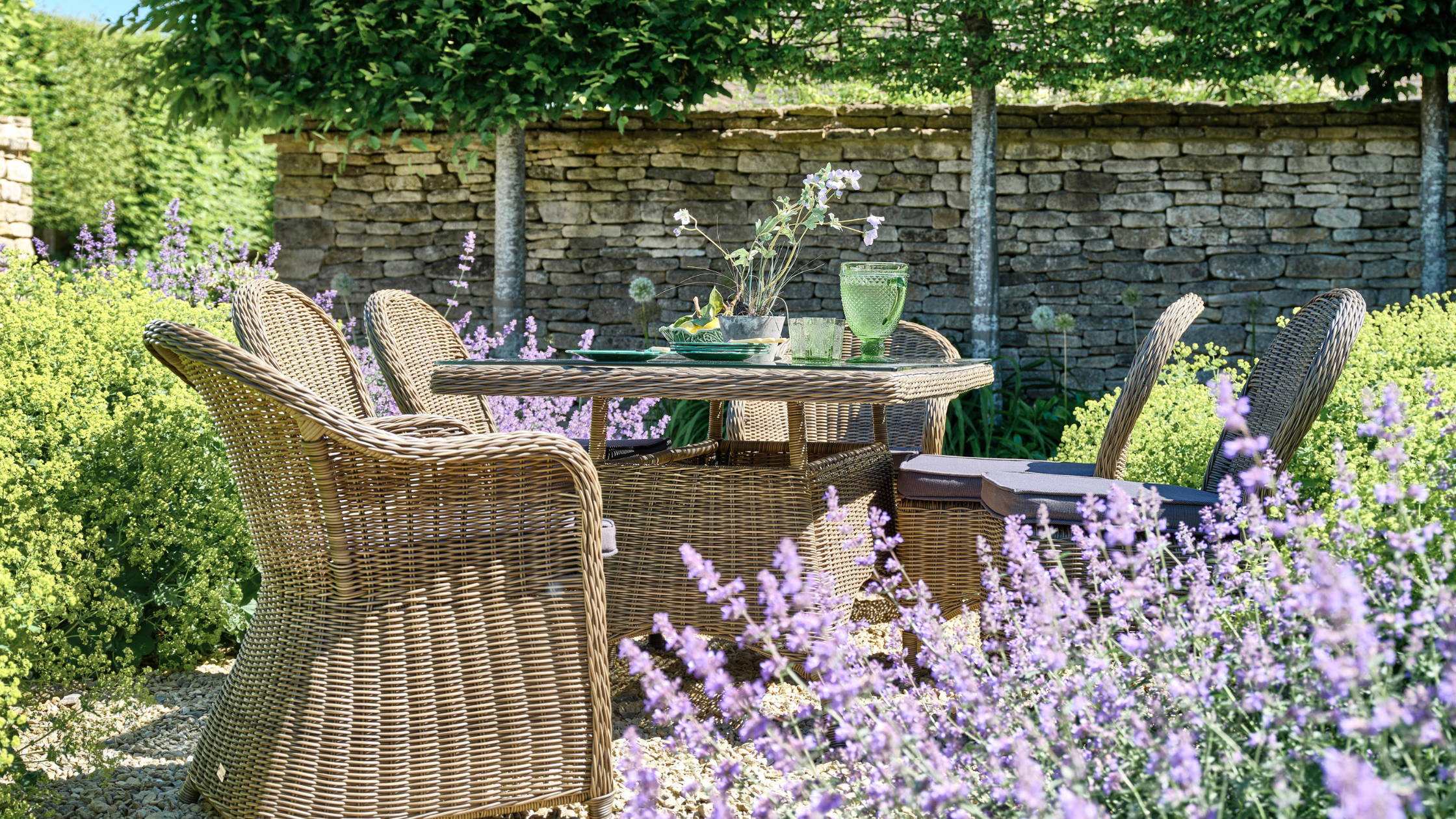 Cottagecore come to life...
Create a romantic cottage garden straight out of a fairytale - no cottage required. With blooming buds and soft colours, embrace the idyllic English country lifestyle by designing your very own cottagecore inspired space. In turn, you'll begin to live more sustainably by becoming closer to nature than ever before.
When planning your cottage garden-inspired outdoor space, don't be afraid to leave formality behind. Part of the charm of a cottage garden is its more rustic and natural design. Instead of planning out every single detail, keep in mind that there is no one 'perfect formula' for creating a cottage garden. Think wild and whimsical.
Capture the essence of a cottage garden by planting flowers and plants that provide a beautiful blooming backdrop. Although cottage gardens were first used in the time to grow homegrown food and medicine during the time of Queen Elizabeth I, today's cottage garden uses mostly flowers.


Climbing roses are a stunning choice that will frame your garden by running up the walls of your home. Some excellent rambling roses include Paul's Himalayan Musk, Kiftsgate, Blush Rambler, and Princesse Marie. Pair with lavender bushes as well as shrub roses, like Duchess d'Angouleme and Topaz Jewel, to infuse your garden with entrancing fragrances. As added cottagecore pastimes, press, frame and hang your dried flowers or cut your favourite buds and arrange into beautiful bouquets.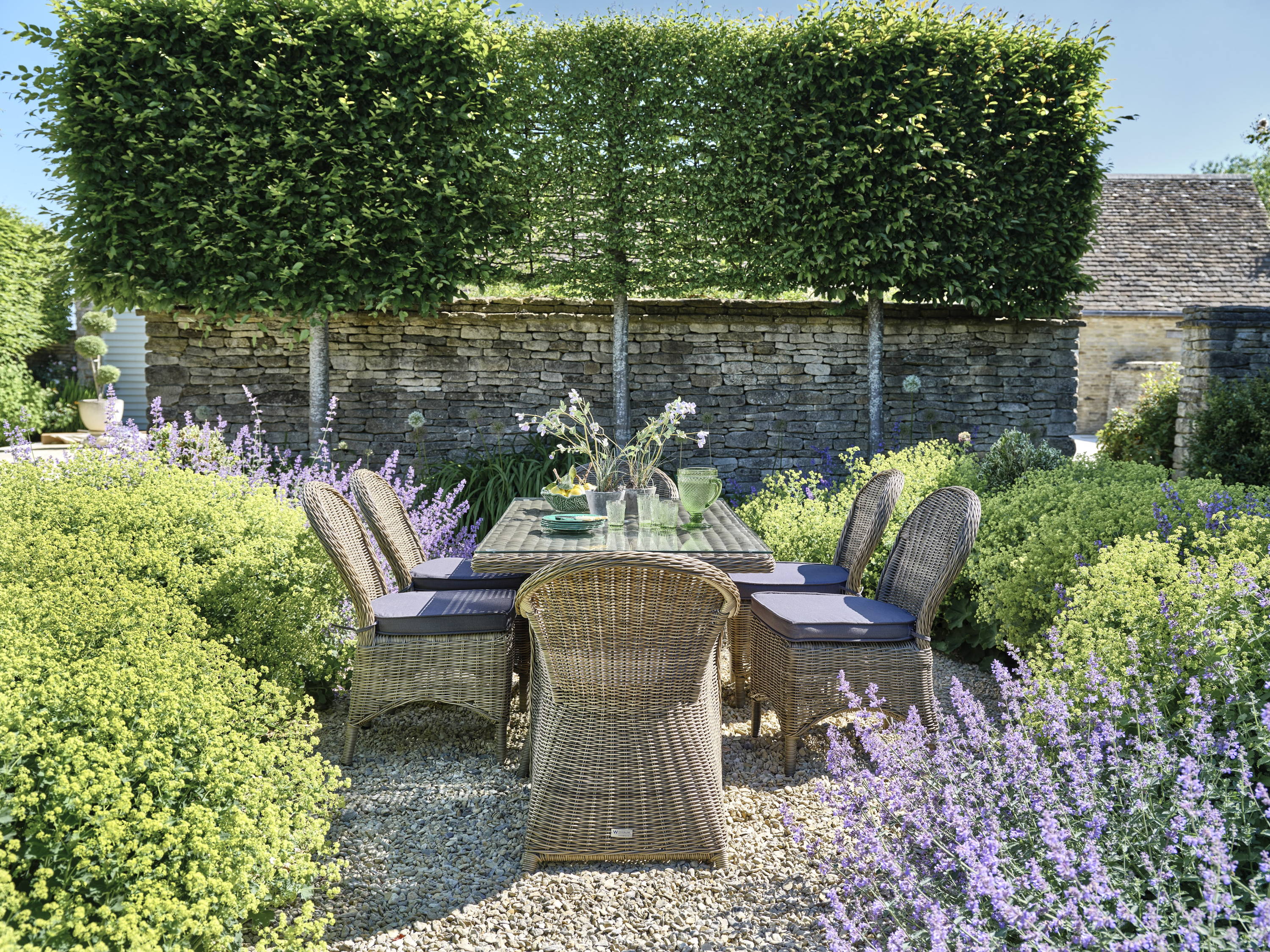 Whether planted into the earth or potted and placed decoratively around your garden, we also recommend growing your own fresh herbs. Fragrant varieties like basil and thyme are perfect for adding an extra special something to your evening meal, while mint and lemon verbena can be picked and brewed with hot water to make a cosy cup of tea whenever you like.
Elegant pathways and patios are as important to cottage garden design as flowers. Combine the smooth textures of ethically sourced weathered brick, sandstone and granite with the rustic textures of gravel, wood chips and stepping-stones to keep things light and natural. Make sure to avoid straight lines by designing winding paths that create an interesting journey through your space.
Immerse in your beautiful cottage garden with a space that's entirely your own. Create a special secret seating spot by placing a cosy sofa or bistro set beneath a tree or underneath a floral archway. Choose a space that offers shade from the hot sun while providing a wonderful view of your stunning garden. All that's left to do is sit back and relax with a good book and lovely cup of tea.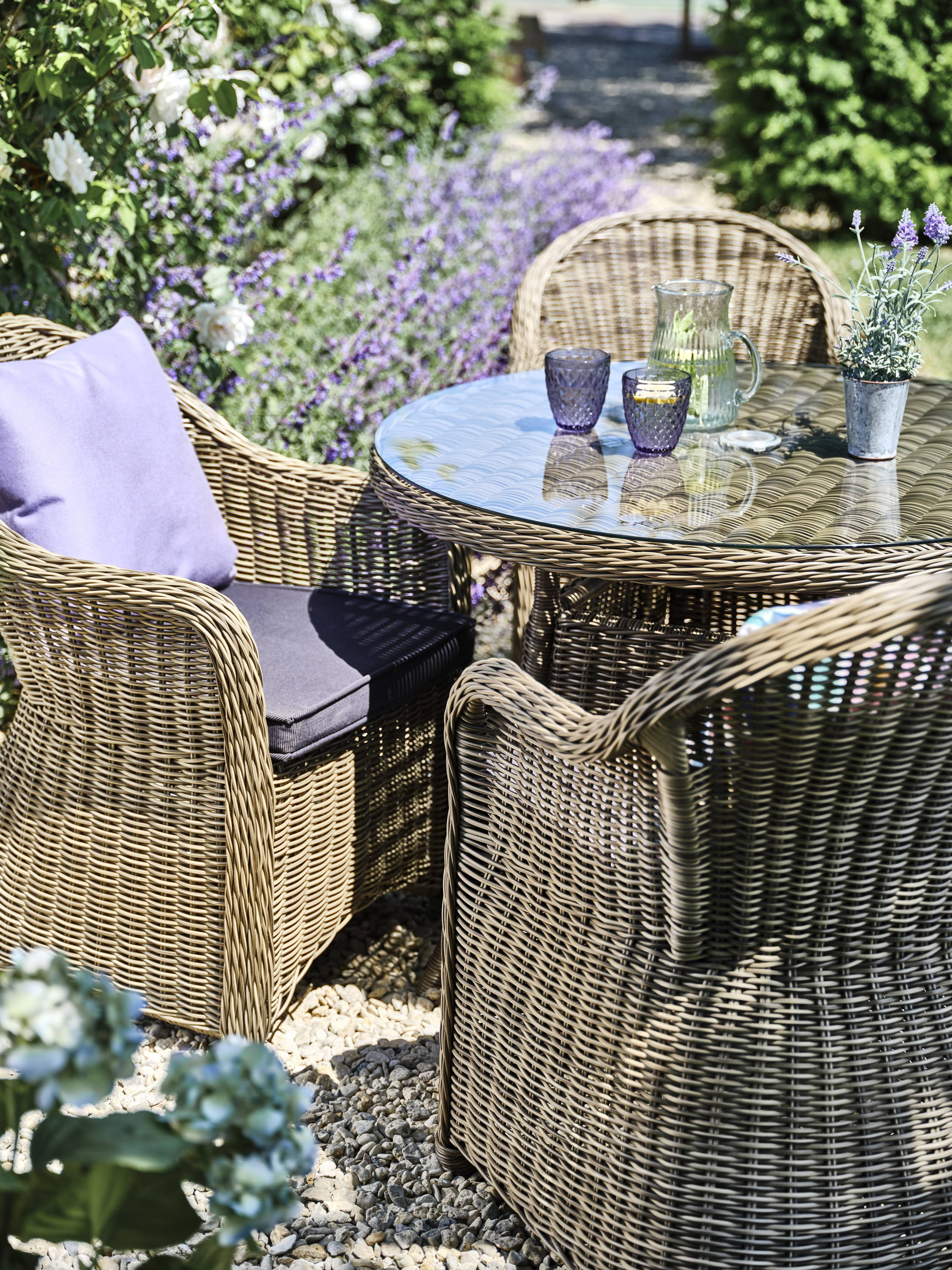 Written by Francesca Hadland
OUR NEW PREMIUM HOME FURNITURE COLLECTION

Introducing our made-to-order sofas, armchairs & footstools