It may be cold outside but spring is in sight. As the days get longer and your garden begins to come to life, prepare it for springtime with February's simple garden tasklist.

Prune winter-flowering shrubs once their colourful displays have finished.
Prune climbers that may need cutting back before the end of the month.
Cut back the old foliage from ornamental grasses by clipping them to within a few centimetres of the ground.
Cut back vines to help keep windows, gutters and roof tiles clear.
Prune the old canes of autumn-fruiting raspberries hard back to the ground, to avoid damaging the new shoots that'll emerge between them.
Flowers

Wisteria - cut back summer side-shoots to 2 or 3 buds.
Rhododendron - while they're in their dormant stage.
Summer-flowering clematis - towards the end of the month, before active growth begins.
Overwintered fuchsias - cut back to one or two buds on each shoot.
Winter-flowering jasmine - cut back the previous year's growth to 5cm from the old wood after flowering, to encourage new growth for next year's blooms.
Winter-flowering heathers - trim as the flowers disappear, to prevent plants becoming leggy.
Winter pansies - remove faded flowers to stop them setting seed and encourage new flowers when the weather warms up.
Tidy your shed ahead of the planting and sowing season ahead.
Make sure your garden machinery is working and your tools haven't deteriorated. Apply a little TLC to anything that needs it.
Dig up perennial weeds, roots and all, to get a head start on your weeding before the weather warms up.
Look out for hellebore leaf spot (rounded brown spots) and remove any affected leaves.
Tidy up vegetable plots by removing any plant debris.
Keep looking after the creatures that call your garden home. The weather is still cold so take some time to clean and scrub your bird feeders to maintain hygiene, then leave out some high fat birdfood for hungry birds.
February is rhubarb growing time, so plant your crowns now to let your plants establish for two years before harvesting. Choose a bright, open position and force rhubarb plants for an early crop. Prepare the soil by digging deeply, incorporating plenty of rich compost, then planting the rhubarb crowns so that the buds are level with the soil surface. Firm in and water well.
Sow cosmos seeds on top of peat-free seed compost in a tray or pot and place indoors in a sunny spot. Prick out when large enough to handle.
Plant lily bulbs in a sunny spot, in rich, well-drained soil, around 15-20cm deep.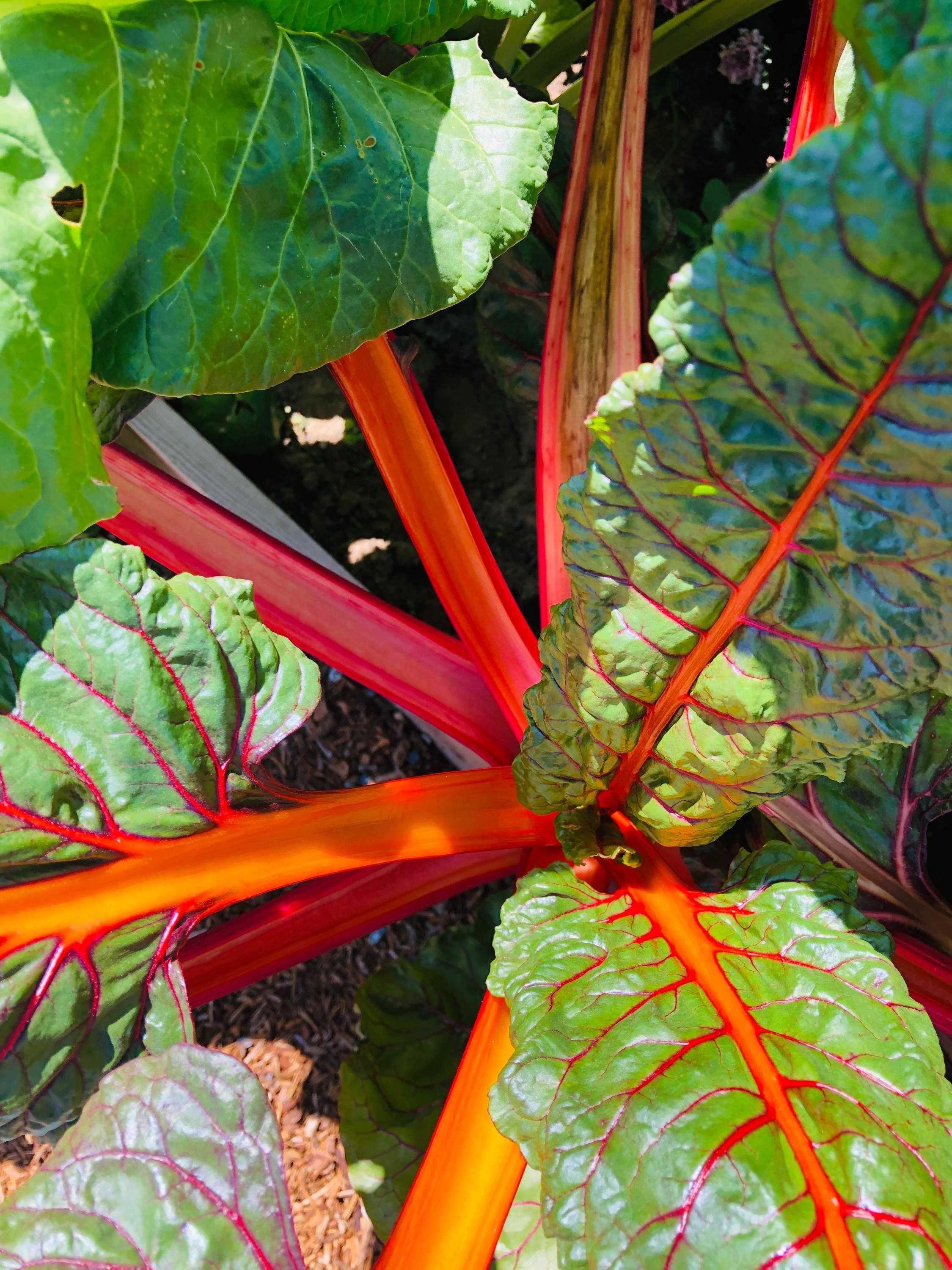 As long as the ground isn't frozen, you can prepare your seedbeds and start to warm up the soil. Remove all weeds and fork in plenty of compost, then cover your prepared soil with sheets of black plastic to keep it drier and warmer in preparation for sowing in the coming months.
Get organised by filing your seed packets by the month they need to be sown in.
Shopping list

Flower bulbs for summer colour like lily-of-the-valley and gladioli - to plant in spring.