CHICKEN & SPICED VEGETABLE BBQ SKEWERS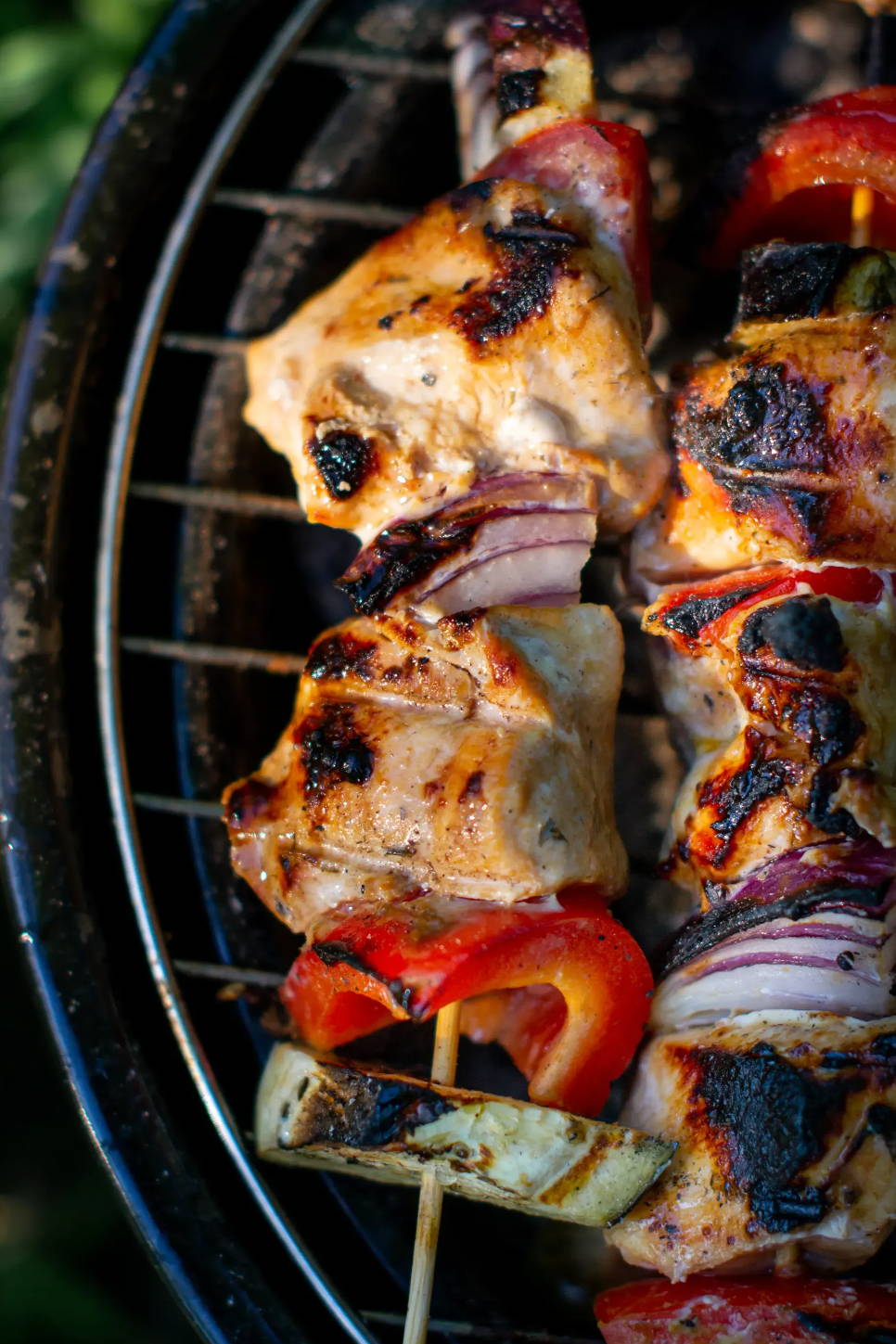 A delicious, healthy barbecue staple certain to become your new favourite dish...

These fresh, spicy and succulent skewers are fun to make and tasty to eat.
MAKES 20

PREP: 1 hour 30 mins

COOK: 15 mins

3 garlic cloves, roughly chopped
1 orange, grated and juiced
2 tbsp clear honey
1 tbsp light soy sauce
2 tbsp vegetable oil
4 small skinless boneless chicken breast fillets, cut into cubes
2 large red peppers, cut into chunks
2 large red onions, cut into 8 wedges
2 large courgettes, cut into 8 chunks
3½ tbsp olive oil
1 tsp chilli flakes
1. Grind the garlic and orange zest to a paste in a pestle and mortar. Add the honey, orange juice, soy sauce and oil, and continue to grind. Pour the mixture over the chicken and leave to marinate for at least 1 hour.
2. In a separate bowl, mix the olive oil with the crushed garlic and chilli flakes and pour over the chopped vegetables. Leave to marinate for at least 1 hour.
3. Thread alternate pieces of chicken, pepper, courgette and red onion onto each skewer. Cook on a griddle pan or on the BBQ for 7-8 mins each side or until the chicken is thoroughly cooked and golden brown.
4. Turn the kebabs frequently from time to time until evenly cooked. Arrange on a platter and eat with your fingers.