WARMING WINTER SWEET POTATO SOUP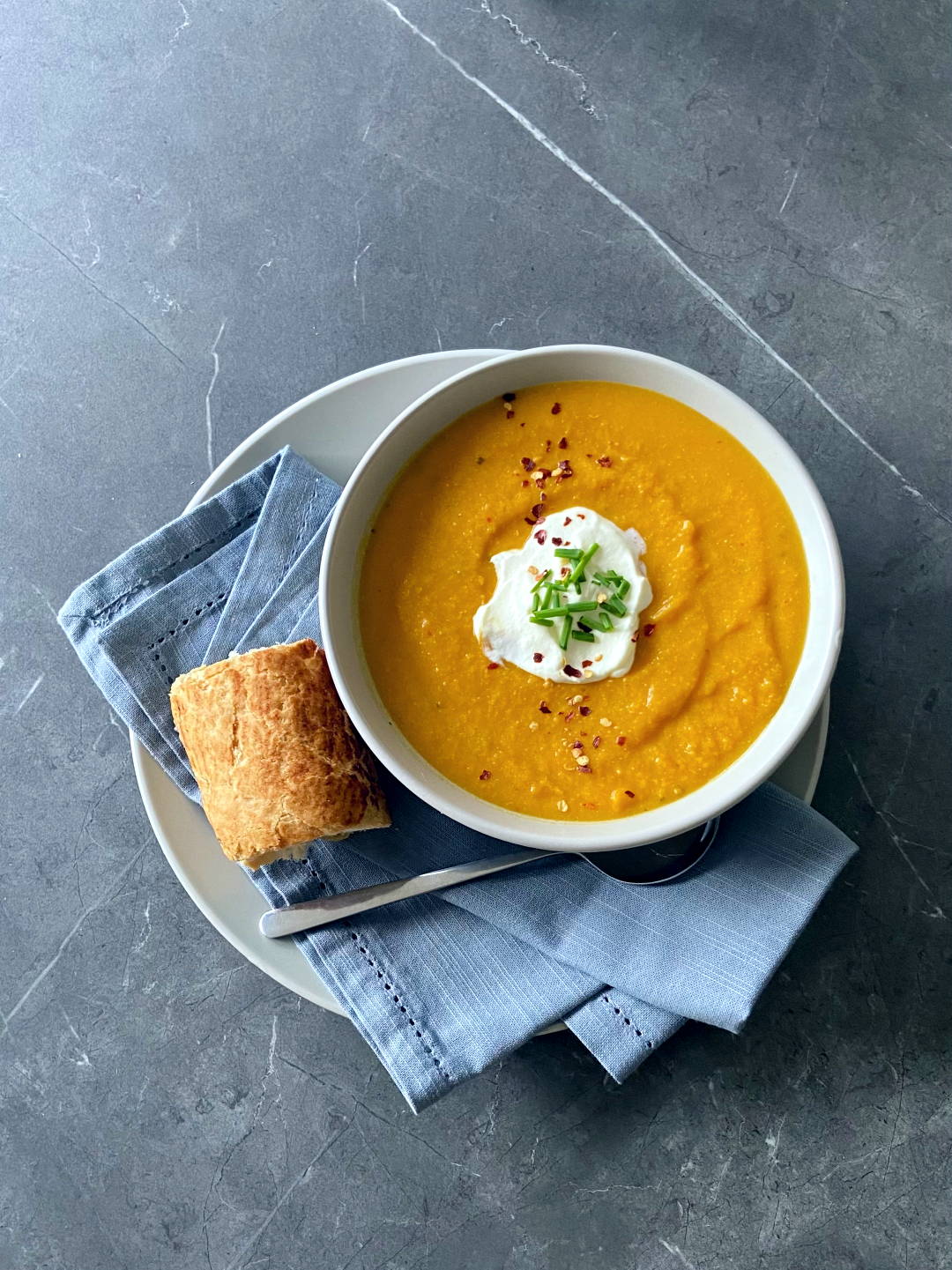 Perfect as a festive starter or a hearty lunch...

Simple and easy to make, this lightly spiced roasted sweet potato soup is a warm and comforting companion for cold winter's nights.
SERVES 2

PREP: 10 mins

COOK: 30 mins

1 sweet potato, roughly chopped
1 red pepper, deseeded and chopped into chunks
1 red onion, peeled and cut into chunks
1 tsp paprika
3 tbsp olive oil
3 cloves of garlic, crushed
4cm fresh root ginger, finely chopped
½ tsp dried red chilli flakes
200ml vegetable stock
1 tsp maple syrup
Salt and freshly ground black pepper
1. Heat oven to 190C/170C fan/gas 5. Put the sweet potato, pepper and onion on a baking tray. Sprinkle with the paprika, drizzle with 2 tbsp oil and toss together. Roast for 30 mins or until beginning to brown.
2. Heat the remaining 1 tbsp oil in a frying pan over a medium heat. Fry the ginger, garlic and chilli flakes and for 2–3 minutes, or until fragrant.
3. Tip the roasted vegetables into a blender along with the ginger, garlic and chilli flakes and add the vegetable stock and maple syrup. Whizz until smooth. Pour into a saucepan and heat until piping hot.
4. Season with a sprinkling of salt and freshly ground black pepper to taste and serve with fresh crusty bread.