HOW TO DECORATE YOUR CHRISTMAS TABLE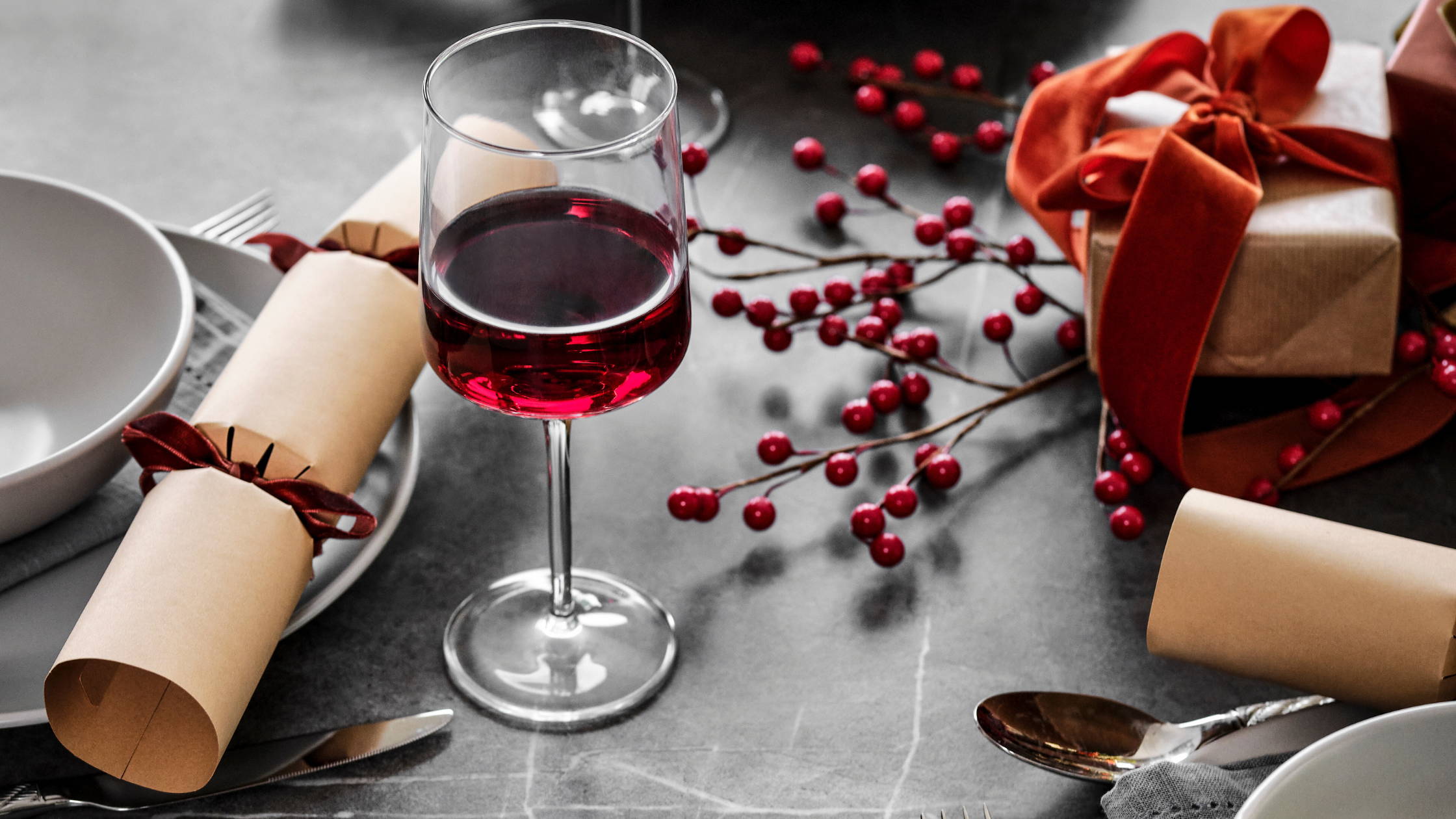 Food, fun and festive table dressing...

Decorating your table for the holiday season is an essential part of festive home design. Whether you're hosting a December dinner party, a very merry evening of drinks and nibbles or your all-important Christmas day roast, wow your loved ones with a table that inspires and delights. To help you create the perfect ambience for any festive feast, we sat down with award-winning florist Nicola Liew of The White Orchid to discover her top tips for dressing a Christmas dining table.
This year's trend is Scandinavian inspired styles, so think mindful, minimalist and meaningful decor. Nicola recommends choosing linen tablecloths and napkins, cutlery in classic styles and simple crockery while keeping to a colour scheme of just one or two main festive shades. For a versatile dining table that's simple, scratchproof and suited to any decor style, our Henley collection comes in a range of sizes and three beautiful tabletop finishes, glass, ceramic slate and ceramic marble.
CREATE A SENSATIONAL SEASONAL CENTREPIECE
Christmas dinner is an incredibly multi-sensory experience. The smells, tastes, sights and sounds of food, wine and flowing conversation create an ambience that is unique to the most wonderful time of the year. Enhance the festive ambience by creating a seasonal centrepiece with flowers and foliage like pine, spruce or bay leaves, or Christmassy elements like dried fruit, cinnamon sticks and gingerbread hearts. For added sparkle, Nicola suggests using vintage crystal glasses which twinkle magically in the light.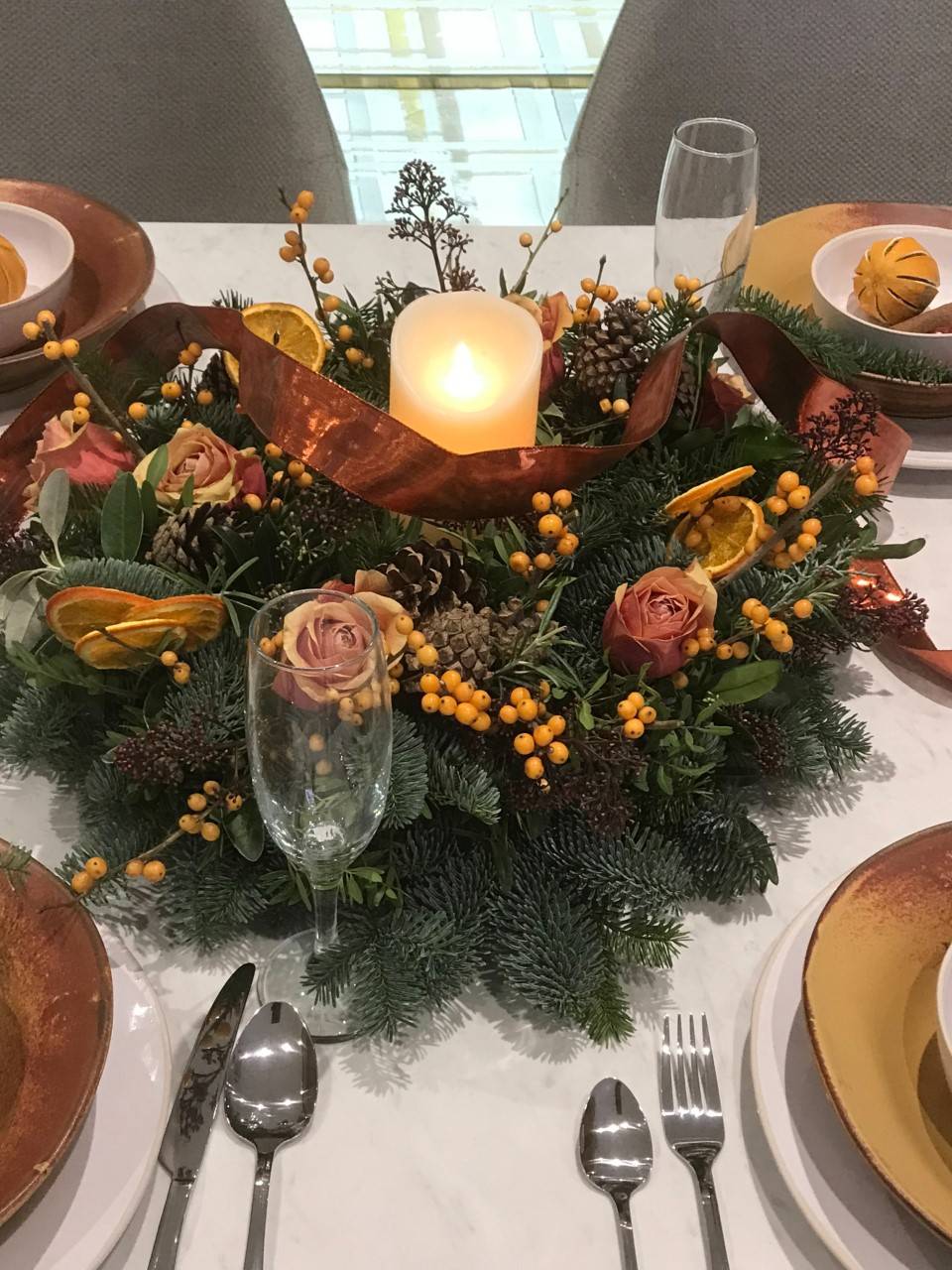 CHOOSE CONSIDERED ACCESSORIES
Dining tables always look more inviting when candles are lit, so Nicola recommends using adding candlesticks to your centrepiece for lighting, ambience and a cosy glow. Adding cushions and throws to your dining chairs also provides your guests with an extra level of warmth and comfort. For extra peace of mind and protection against mucky hands, messy eaters and any cracker pulling mishaps, our Richmond Dining Armchairs are resistant to coffee, pen and even red wine stains to make your Christmas day as stress-free as possible.
DON'T FORGET FINISHING TOUCHES
Your own unique finishing touches are what will make your festive table yours. Go the extra mile with handwritten place name cards (practical and pretty) sprig of pine or rosemary tied with a little tag and ribbon always works. Nicola also suggests placing a small present at each setting, like a boxed chocolate truffle or a Ferrero Rocher tied with red ribbon, to treat your guests to a charming Christmas treat.
Written by Francesca Hadland
OUR NEW PREMIUM HOME FURNITURE COLLECTION

Introducing our made-to-order sofas, armchairs & footstools