HOW TO CREATE AN OUTDOOR LIVING ROOM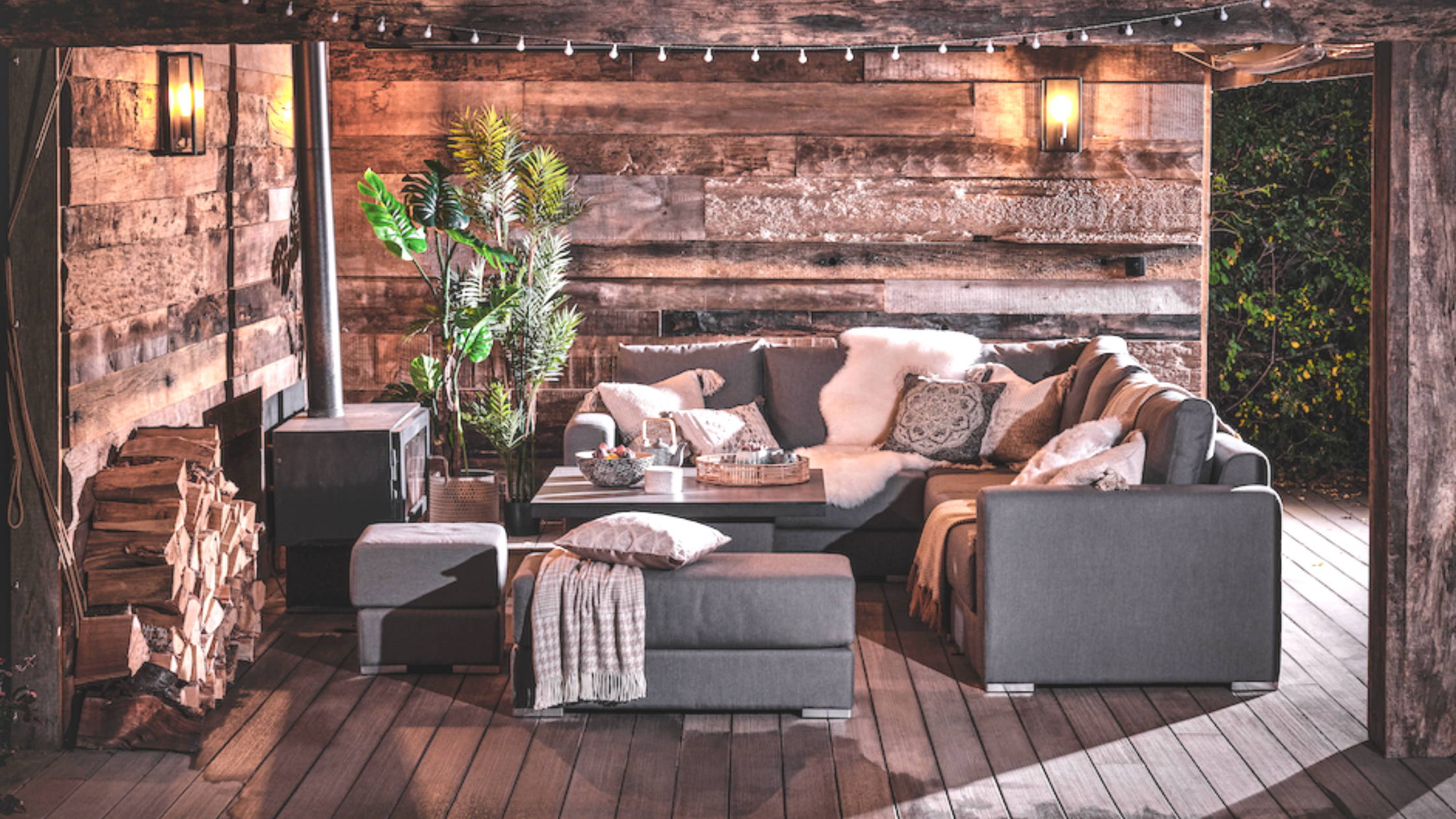 Embrace indoor-outdoor living...
It's easy to consider your home and garden as separate and unlinked. But by blurring the boundaries and unifying the two spaces, you can create a sense of cohesion that extends the style and character of your indoor rooms out into your outdoors. The result? More time spent relaxing and entertaining in the fresh air.
WHAT IS AN OUTDOOR LIVING ROOM?
An outdoor living 'room' is less a room and more a relaxing, casual extension of your indoor space. Covered or uncovered, outdoor living spaces are a place of relaxation that allow you to make the most of your garden while putting you within arm's reach of nature.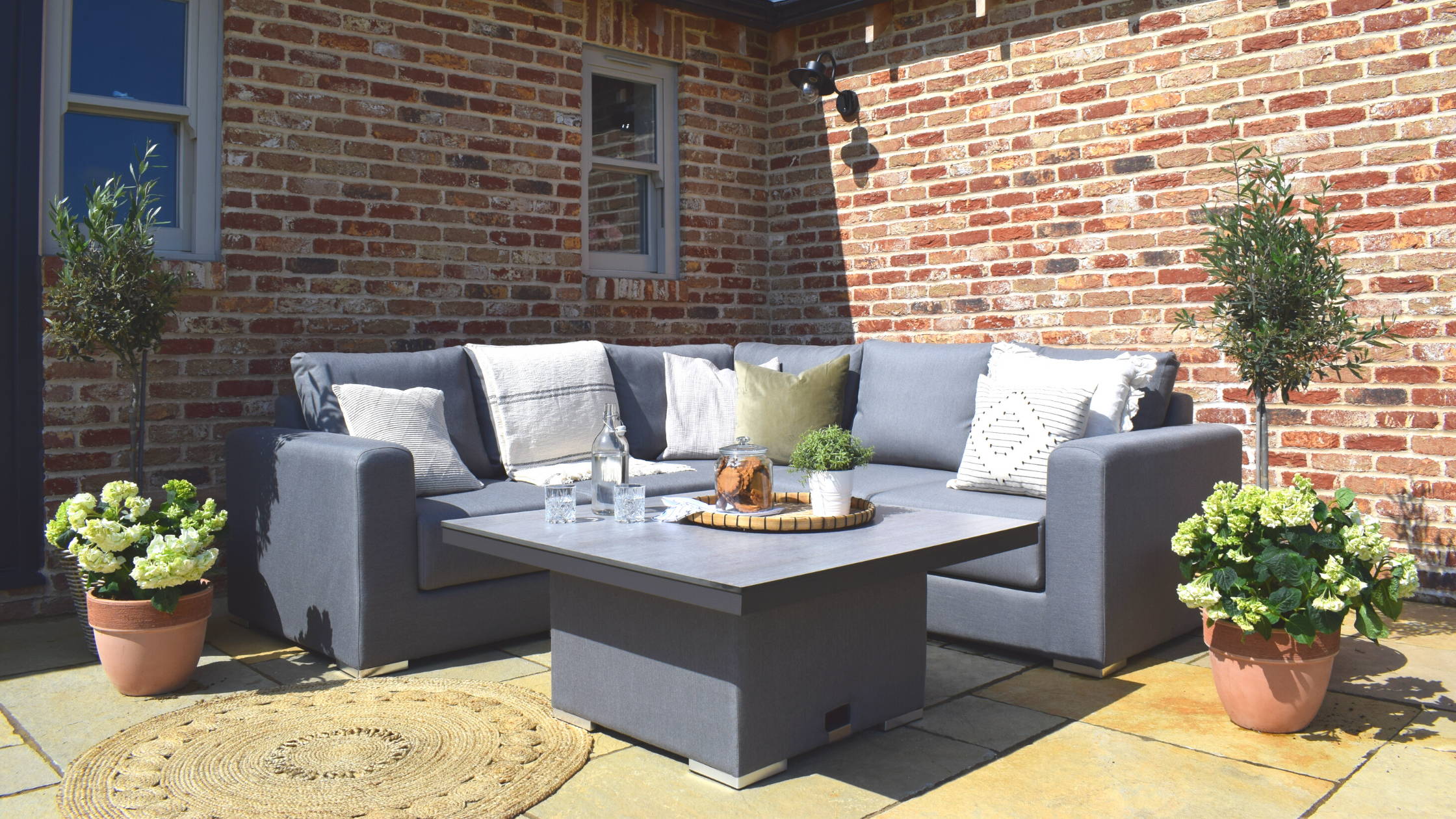 CREATE YOUR OWN OUTDOOR LIVING SPACE
Get ahead of the trend by creating your own outdoor living room, perfectly tailored to suit your space. Consider these 4 things when planning this new addition to your garden.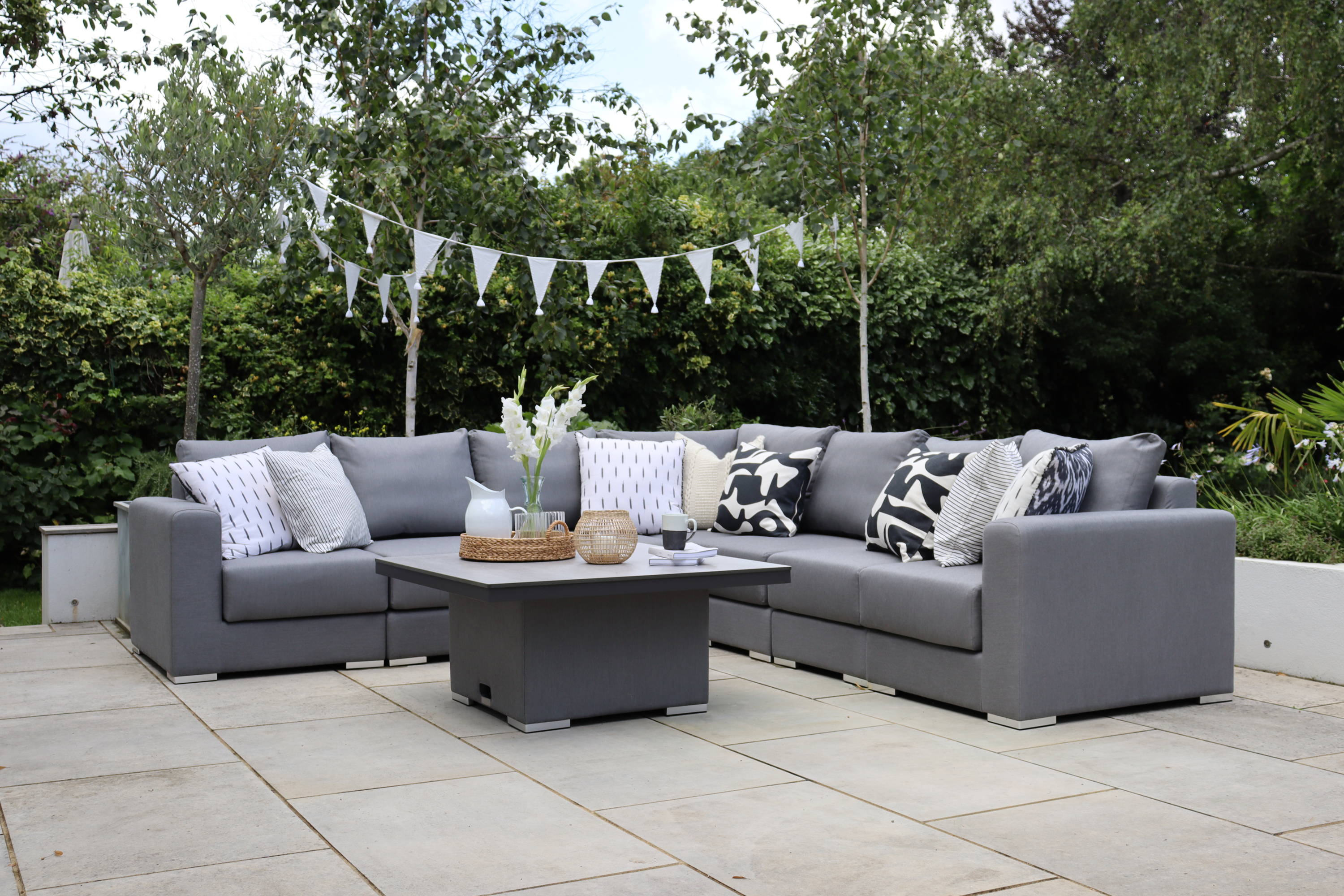 How big do you want your outdoor living room to be? Keep it small, casual and cosy by choosing a corner of your patio or create a dedicated covered area that you can use all year round.
What will you use your outdoor living room for? Whether it's entertaining, relaxing or dining, choose versatile furniture like our Ascot modular sofa and adjustable table sets that can easily be adapted to suit whatever needs you have.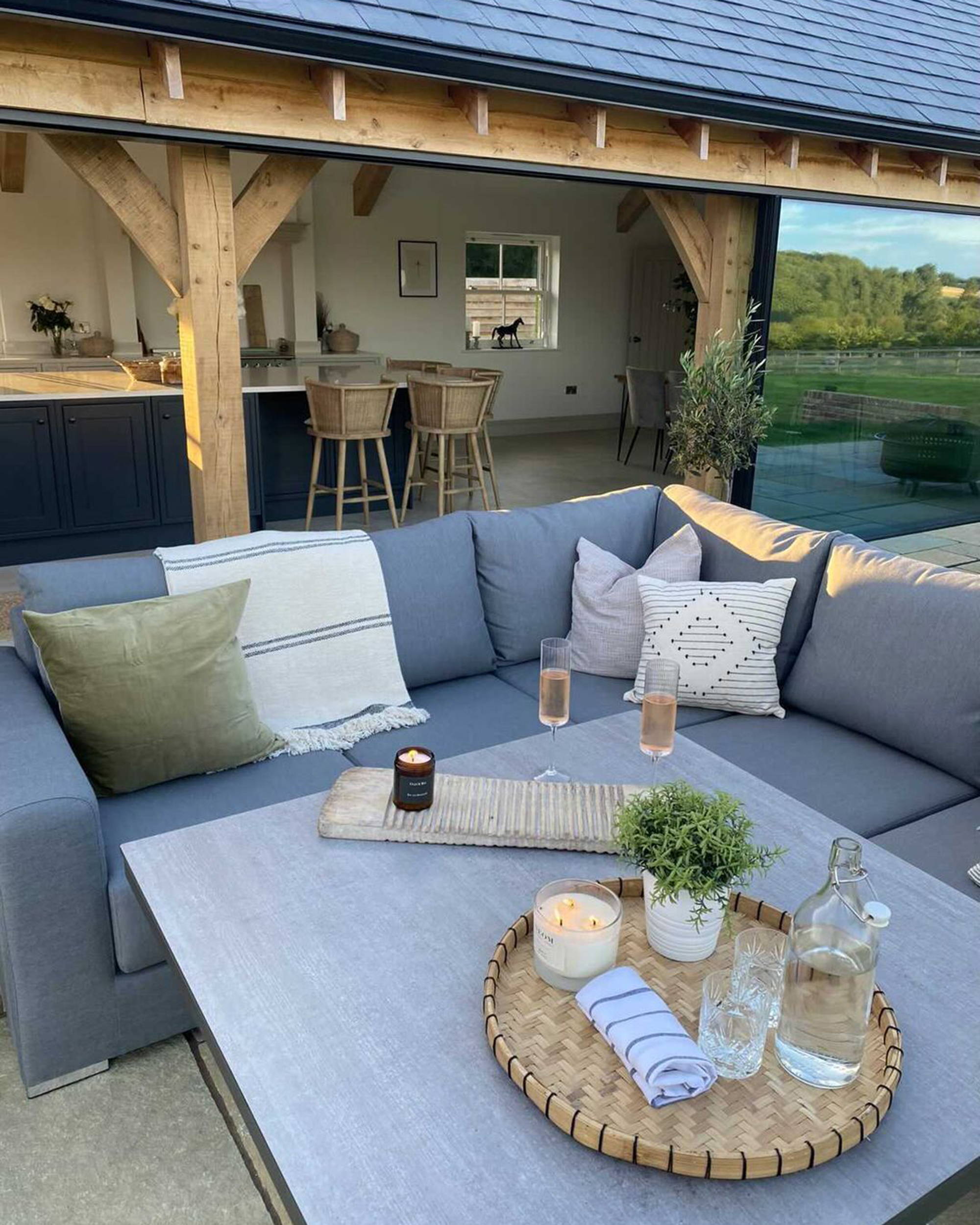 Think outside the box. While a square or rectangular shaped space may make the most sense at first, look at the layout of your garden before making any solid plans. If it's long and narrow, consider placing your furniture diagonally to suit the space better.
Use similar colours and materials to your indoor spaces to create a cohesive flow out into your garden. Pick soft and comfortable furniture that aligns with the style of your home, whether that's contemporary, colourful or classic.
Written by Francesca Hadland
OUR NEW PREMIUM HOME FURNITURE COLLECTION

Introducing our made-to-order sofas, armchairs & footstools