EASTER MINI EGG MERINGUE NESTS
Elevate your Easter entertaining...

Delight your guests with a delicious Easter dessert this bank holiday weekend. Elegant meringue nests meet playful mini eggs in this wonderfully whimsical recipe.
SERVES 6

PREP: 15 mins

COOK: 1 hr 30 mins

4 large free range egg whites
220g white caster sugar
Pinch of salt
1/2tsp vanilla extract
Double cream
180g or 2 bags of Cadbury's Mini Eggs
1. Heat the oven to 140°C/fan120°C/gas 1 and line two baking sheets with non-stick liner or parchment paper.
2. In a large, grease-free mixing bowl, tip the 4 large egg whites and salt. Beat on a medium speed with an electric hand whisk until your mixture forms stiff peaks when you lift your whisk.
3. Gradually add a dessertspoonful of caster sugar every few seconds as you continue to whisking on a higher speed. Be careful not to overbeat - your mixture should be glossy and stiff.
4. Once all the sugar has been added and dissolved, add the vanilla extract and whisk on high for 3 minutes.
4. Using a dessertspoon, scoop up the mixture and ease it onto the lined baking sheet with the help of another dessertspoon to form nest like circles about 3-4 inches wide.
5. Bake for 1 hour 30 minutes or until the meringues sound crisp when tapped underneath. Leave to cool on the tray or carefully transfer to a wire rack.
6. Once the meringues are completely cooled and ready to serve, whip your double cream and dollop a teaspoon at the centre of your nest. Top with 4 mini eggs (or more if you're feeling generous) and serve.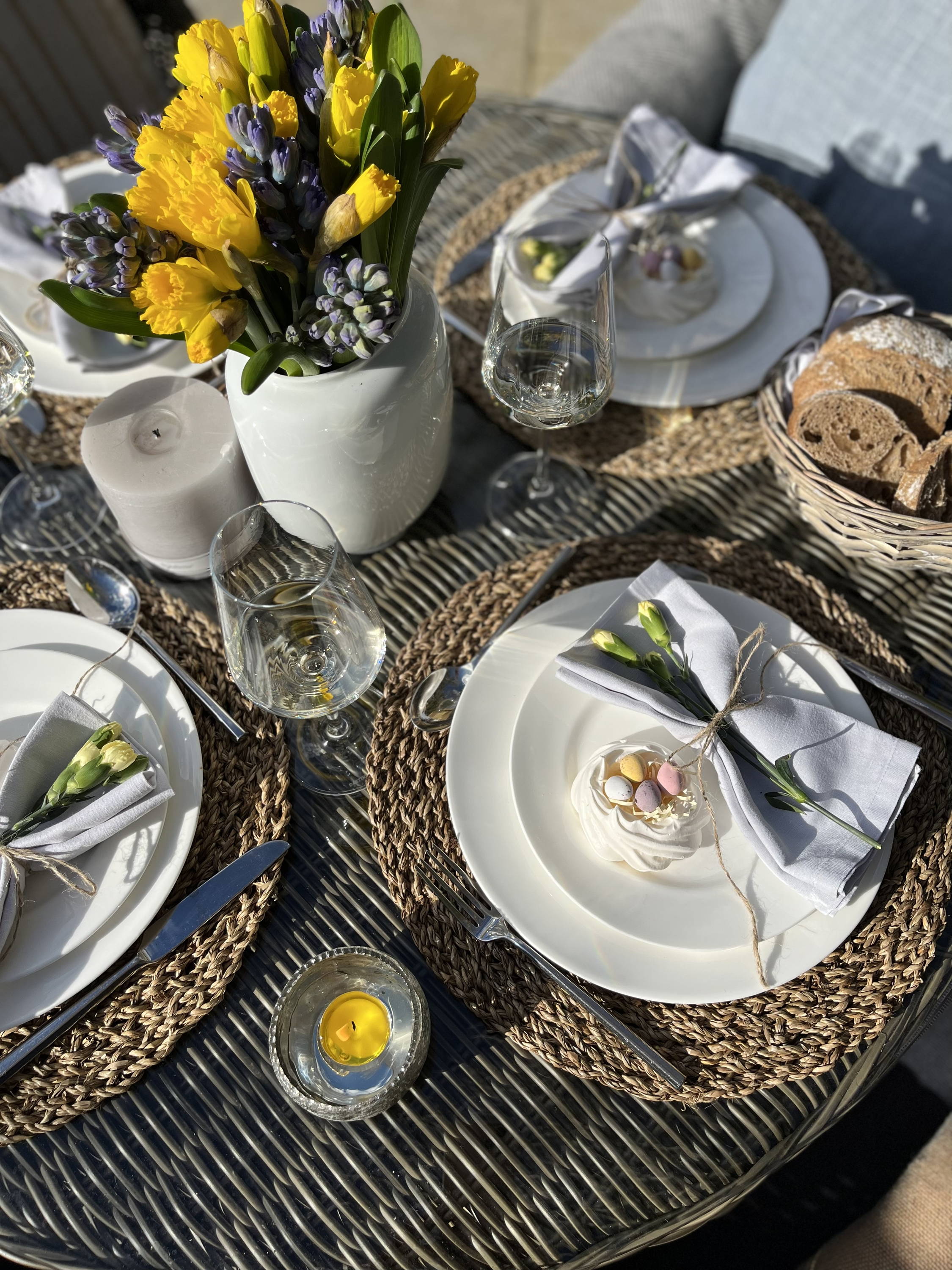 Written by Francesca Hadland