HOW TO CREATE A COSY AUTUMN GARDEN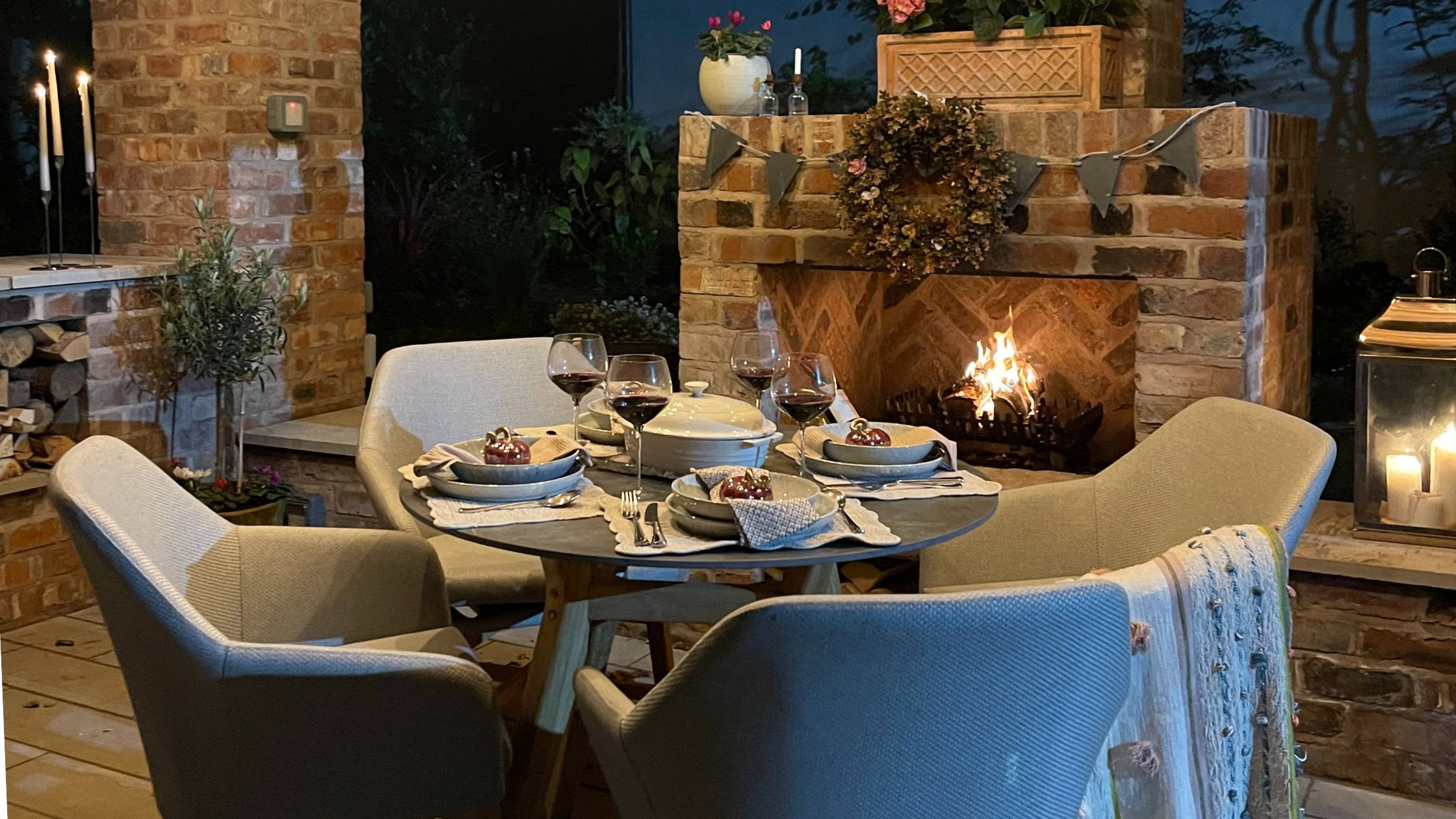 Create a cosy autumn garden you'll love whatever the weather.
The return of autumn does not mean saying goodbye to your garden. But how can you make the most of your outdoor space all year round? Interiors enthusiast and location house owner Emma Jamieson shares her top tips to help you create a cosy, comfortable and curated outdoors. After all, gardens are for life, not just for summer.
When designing your autumn garden, Emma recommends keeping the Great British weather in mind and embrace it: "rather than just hoping for sunny days, plan for the colder ones." If you have the time and budget, create a covered area or bespoke outdoor kitchen complete with fireplace, fittings and fixtures. Or, for a quick, simple and stylish solution, invest in waterproof furniture like the Casual Dining that you can enjoy using all year round.
Creating warmth is crucial for any crisp nights. "Try to include a heat source if possible," suggests Emma, "I loved the idea of an outdoor fire, but heaters work just as well to warm up a space."
Transform your outdoor space using clever lighting to create a beautiful autumnal ambience. "I love a statement light inside the house so I wanted something similar for our garden room." Relax by the light of candles, festoons and lanterns to enjoy time with your favourite people late into the night.
To add cosiness and bring the comfort of your home into your garden, Emma uses soft touches like blankets, throws and cushions. "That said we haven't had to use cushions with our Casual Dining set as the chairs are so comfy."
Written by Francesca Hadland
OUR NEW PREMIUM HOME FURNITURE COLLECTION

Introducing our made-to-order sofas, armchairs & footstools