THE 7 BEST WAYS TO ILLUMINATE YOUR GARDEN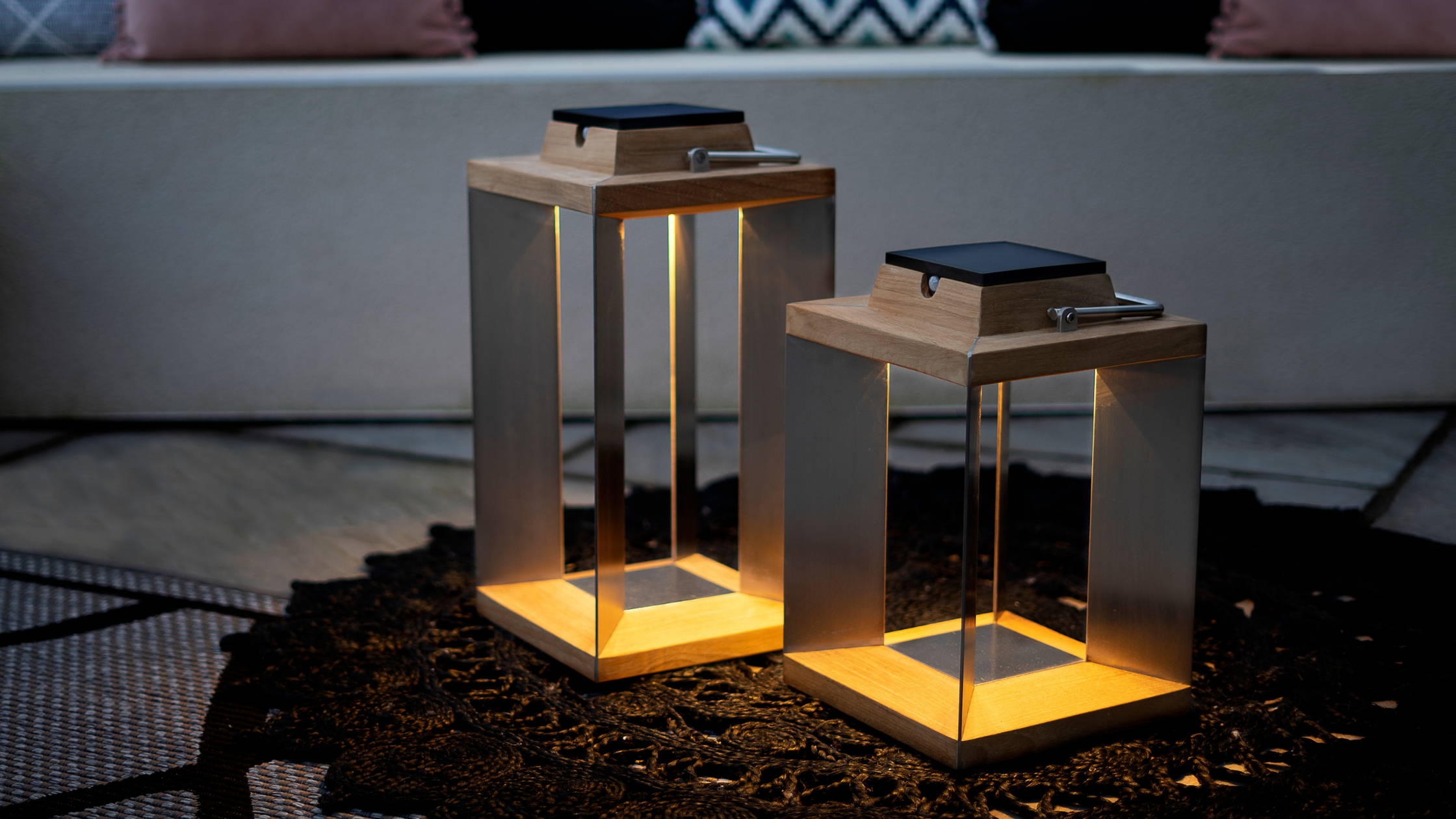 Bright ideas for dark evenings...
Enjoy your outdoors even after the sun has set. Spend warm spring and summer evenings or cool but cosy autumnal nights set against the intrigue, ambience and irresistible atmosphere of your cleverly and beautifully lit garden.
Avoid using floodlights, as these will take away any magic that you're trying to create. Instead, consider the following points to develop a garden which draws you in both day and night.
On warm, still nights, there's no better way to light a garden than with candles. While this lighting solution isn't as simple as flicking a switch, the gentle flicker of flames in the soft breeze will create a truly romantic scene in any outdoor space. Choose a scented candle to infuse gorgeous aromas into the air. We recommend replacing paraffin wax candles which are worse for the environment, with more natural, sustainable alternatives made from beeswax and soy.
Solar lighting is a brilliant way to illuminate your garden that requires very little effort. Particularly perfect for the spring and summer months, solar lights now come in a huge variety of shapes and sizes, like our contemporary Tabletop Lanterns, innovative Floor Lamps and timeless Portable Lanterns.
"Made from teak and stainless steel, the Portable Lantern is very heavy, no chance of it blowing over in the wind. We can get up to 200 hours of life per charge, plus it includes a motion sensor, dimming capabilities, and adaptive technology that memorises user settings. Gadgety enough for my gadget loving husband - even he was impressed!" - Emma, @shipponbarn
There's nothing quite like the ambience created by a flickering flame and the intoxicating aroma of a crackling fire. Fire pits and Patio Heaters not only keep you warm well into the night, but also emit a beautiful atmospheric light.
4. COLOURED ILLUMINATIONS
Most garden lights come in shades of white, but for a more exciting and fantastical effect, try choosing lights in different colours. Create interest around plant borders with luminous greens, blues and reds that bring an ethereal look to enhance the natural vibrancy of your flowerbeds.
Cleverly position lights around your garden to entice and guide your guests around your outdoors. Mark the borders of your space and section your garden into zones by strategically placing Lanterns, garden post and spike lights along pathways, patios and around borders.
A great way to use lighting to your advantage is by highlighting your favourite features within your garden. Use underwater lights or floating solar powered candles within a fountain. Place lanterns around your flowerbed to illuminate your beautiful plants at night. Or, choose wall lamps and lights to highlight the beautiful architecture and textures of your house, conservatory or garden walls.
When you're placing lights, don't forget to think about creating height. In the dark, our senses can be more sensitive than they would be in daylight. In addition to adding low level light, hang lanterns and festoon lights in shrubs and trees to elevate your space and draw attention to all levels of your garden. You can also position ground lights so that they beam light upwards, mirroring the twinkling stars above and creating a more intriguing space that can be enjoyed well after the sun has gone down.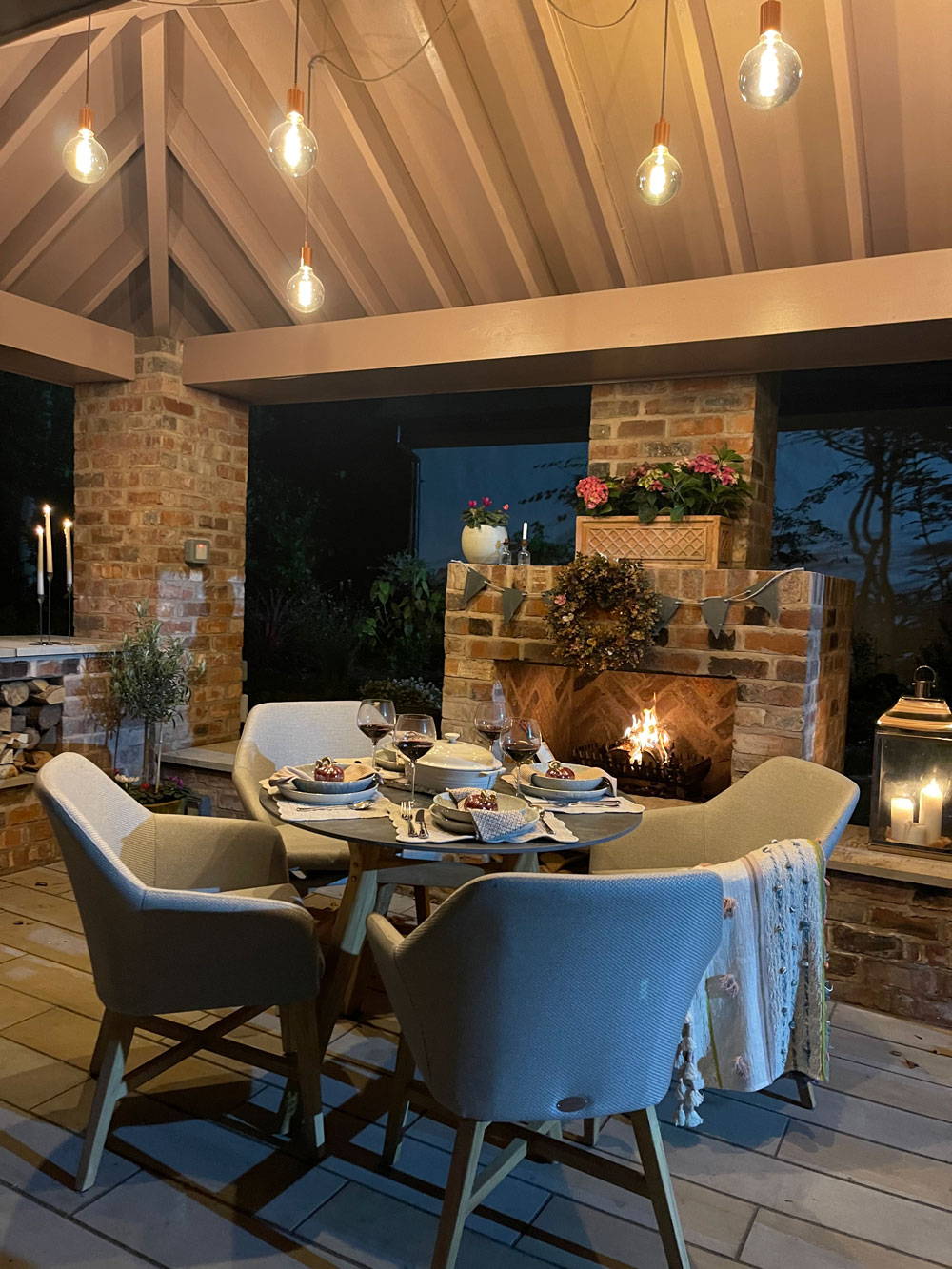 Written by Francesca Hadland
OUR NEW PREMIUM HOME FURNITURE COLLECTION

Introducing our made-to-order sofas, armchairs & footstools