5 STEPS TO CREATE A SUSTAINABLE GARDEN
Sustainability starts at home...
Embrace your garden's environmental potential to improve and support the wellbeing of people, wildlife and the planet with these five simple steps to create your own sustainable garden.
Although a pristine lawn looks good, one of the most important (and easiest) ways to create a sustainable garden is to let your grass grow longer. You'll find native plants begin to pop up and fill your garden with natural colour and bee-friendly beauty. If you still can't resist a clean cut, try only mowing your lawn between June and September, allowing the grasses and flowers to bloom and feed pollinators for the rest of the year.
Sow and grow a wide variety of plants to support pollinator diversity and provide vital resources for the insects that inhabit your garden. Our Garden Furniture Catalogue comes with a letter printed on handmade, sustainable Seed Paper that can be torn up and planted. Order yours now to watch your plantable paper bloom into beautiful wildflowers.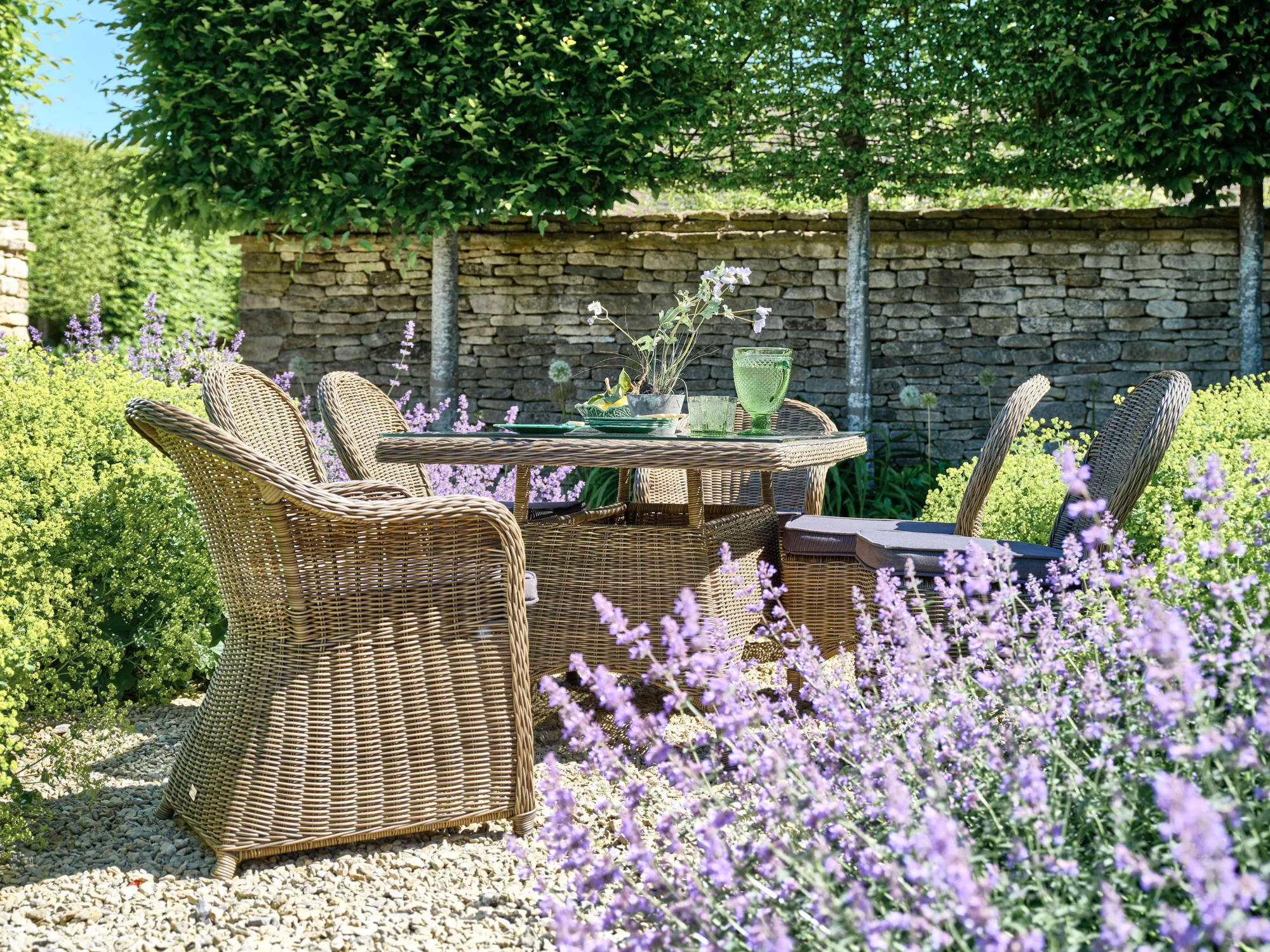 3. INVEST IN YOUR FURNITURE
Premium furniture is designed to stand the test of time. The materials used in their production are not only sourced more sustainably, but also chosen for their durability and premium quality to ensure they won't need replacing for many years to come. By moving away from fast-fashionesque pieces that you'll replace much more often, you'll help negate the need for cheap, wasteful and less environmentally conscious furniture to be created.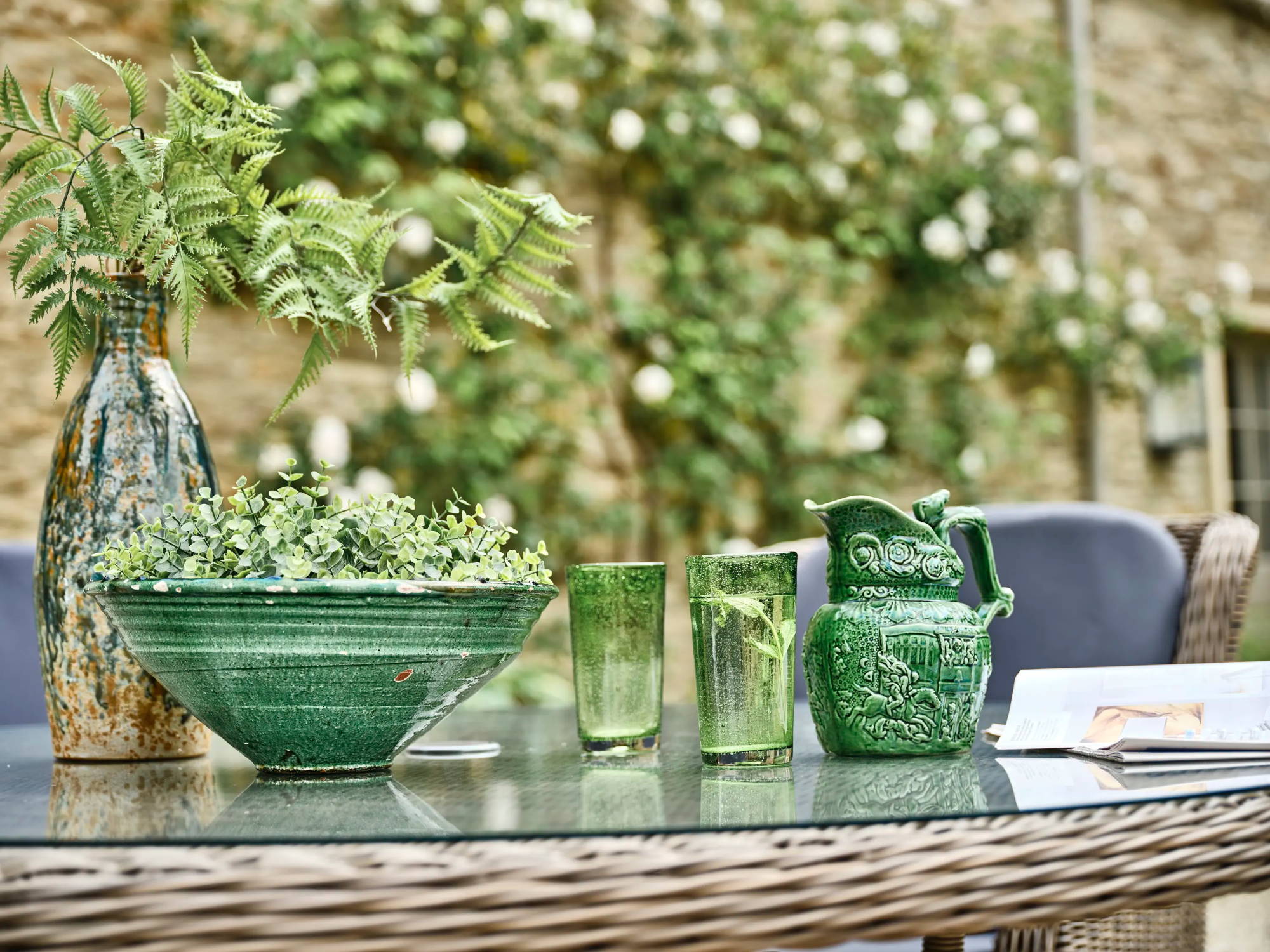 Look after the creatures that call your garden home. Take some time to clean and scrub your bird feeders to maintain hygiene, and leave out some high energy birdfood for hungry birds. In the colder months, don't forget to fill your birdbath with fresh water and melt ice with warm water on particularly frosty days.
Planting trees is a brilliantly simple way to help draw down carbon from the atmosphere while adding colour and structure to your garden. Some trees are better than others, and large trees that live for a long time offer the biggest benefits to the planet. If you have a small outdoor space, there are still plenty of tree varieties perfect for smaller gardens.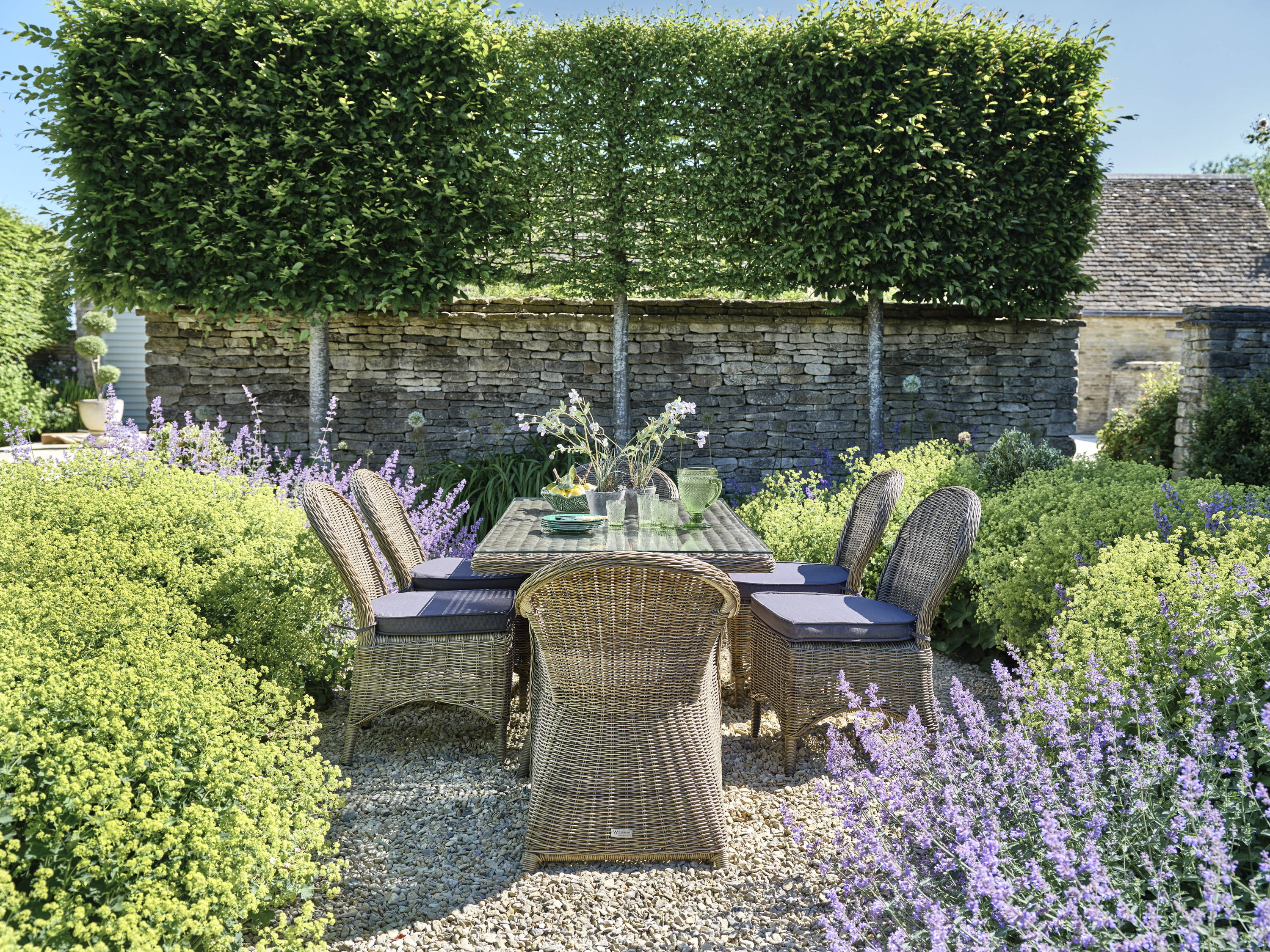 For over a decade, we have supported the brilliant work of Greenfingers Charity to help children in hospices around the UK embrace the benefits of being in the fresh air and engaging with the natural environment. By donating and volunteering your time to help this wonderful charity, you can use your gardening skills to help create some inspiring, well-designed gardens where children and families under considerable stress can relax, rest and play.
Written by Francesca Hadland