BUCKINGHAM & SANDFORD COLLECTION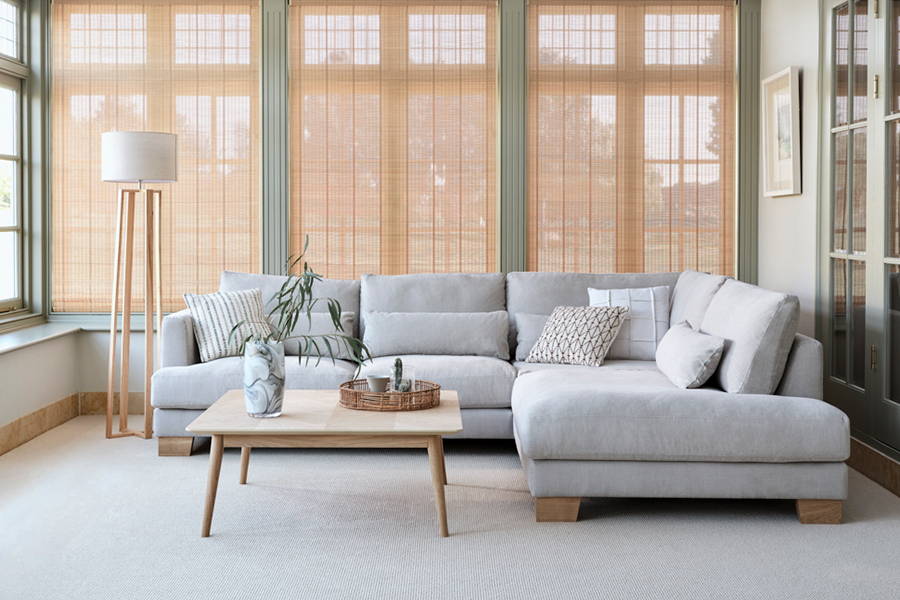 Furniture should be used according to its intended use. Sitting or standing on armrests and backrest edges is not recommended as this may damage your furniture.

Upholstered furniture should not be sat on in only one place and whenever possible, all seat surfaces should be used.

Seat and backrest cushions should be regularly rotated, moved, plumped and smoothed to extend their durability and ensure they look their best for years to come.

Regularly move and plump loose cushions to redistribute the filling and keep the cushion shape.
Dust and dirt can cause quicker wear and even fading of the fabric colour. Use the small, wide, soft brush vacuum attachment (specially designed for upholstered furniture) to regularly vacuum your furniture and bring it back to life.

We advise that upholstery fabric is cleaned by a professional to avoid damaging the fabric or stitching. If you do wash at home, please use natural and neutral soap, not detergents which often have brighteners and chemicals that can damage upholstery. Please note that tap water can stain or discolour fabric due to its mineral content.

Wet stains should be dried as soon as possible with a dry cloth to prevent stain penetration into the deep structure of the fabric. Once dry, delicately clean the stain using a soft sponge dipped in a mixture of warm water and a neutral washing agent. Avoid rubbing. We recommend first testing any cleaning agents in the least exposed place of the furniture.

It is always best to keep your furniture away from direct sunlight, radiators and open fires.

Light-coloured furniture is at risk of being discoloured by other textiles, such as heavily dyed clothes like jeans.

You can find your furniture's fabric label sewn into the seat bottom under the cushion.